The Hardest You'll Ever Work. The Greatest You'll Ever Feel.
No matter where you work within the MorseLife Health System, as a contributing member of our organization you'll set a high bar for excellence in healthcare. Here, talented professionals perform meaningful work and are rewarded with opportunities to find their Inner Greatness and realize their full potential.
Discover MorseLife Careers
Careers with MorseLife connect you to one of the most dynamic and progressive healthcare organizations in the nation, and a winner of the 5-Star quality rating, Excellence in Action and Gold Seal awards.
Join us and make a difference, realize your professional career potential, and discover the power of your own Inner Greatness. Search our open positions now.
Search All Jobs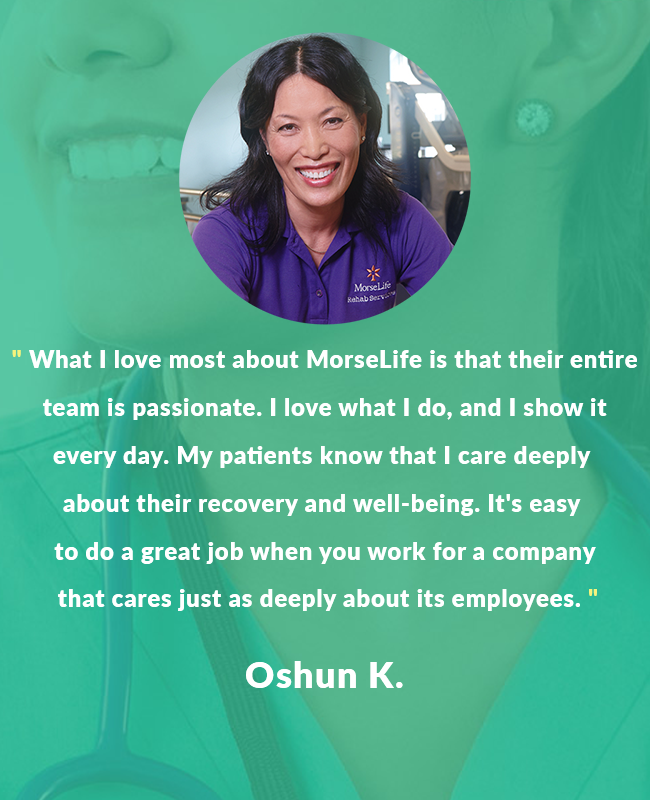 Why MorseLife?
This is a high-functioning, fast-moving culture, where you'll be expected to be agile and adaptive while demonstrating your passion for service and holding yourself accountable to the highest level of quality you can deliver.
MorseLife strives to become the premier healthcare provider in the nation. Join our mission today.